On the two-step authentication screen, click Send Me a Push.
A blue bar at the bottom of the screen tells you that a push notification was sent to your device.
Tap the "Login request" message that displays on your smartphone or tablet, or open the Duo Mobile app on your device and tap the message.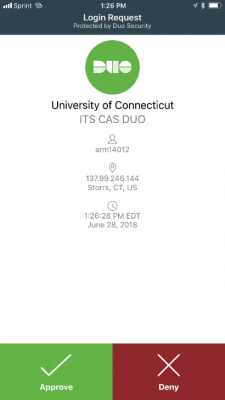 Note: Once a push notification is sent you have 60 seconds to approve the request.
Tap Approve to authenticate. If you get a request you were not expecting, tap Deny.