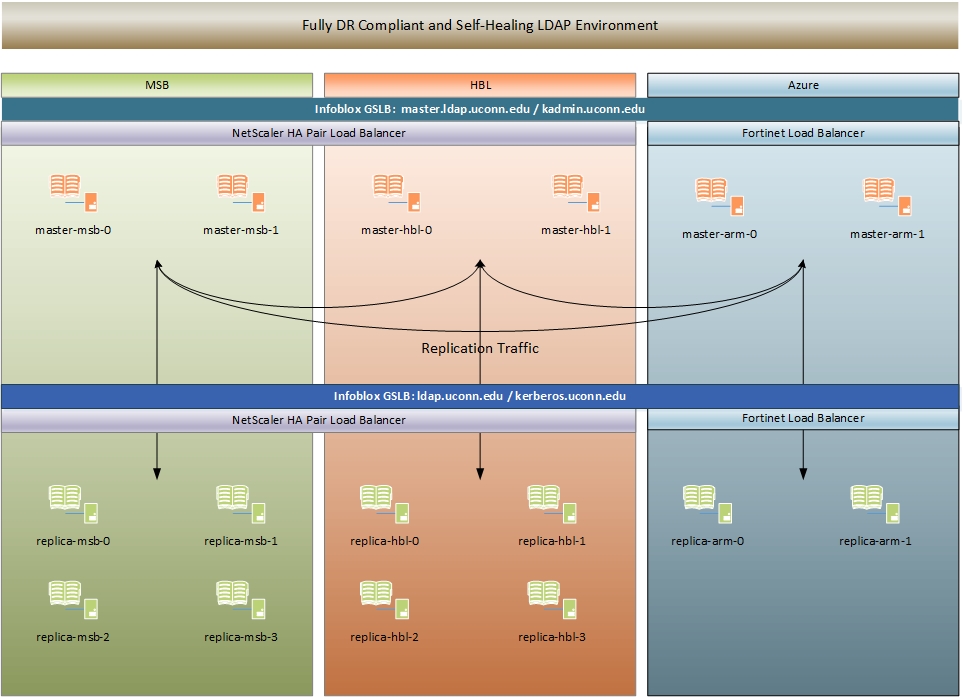 On August 19th ITS will be upgrading its LDAP infrastructure to a fully load-balanced environment with automatic fail-over and disaster-recovery. We are inviting the technical community to test their connections to the new environment in advance.
Please note: The system will not be available for testing on or after Friday 8/16 as we prepare for the upgrade on Monday 8/19.
Generalized Playbook for the morning of the 19th's maintenance window:
5:00am: NetID site will be disabled for password changes. From this point no password changes till the migration has been completed will be honored until the migration is complete.
A current snapshot of the environment will be taken and copied to the new infrastructure.
Scheduled jobs will be delayed until migration is completed
Infrastructure will be populated with current data and the replication process to all cluster nodes will begin
6:00am: DNS records will be cut-over to new infrastructure
ITS Managed Authentication services will be cut-over to new infrastructure
Nightly Sync from ID System will be triggered
Delayed scheduled jobs will be triggered
Done!
Any situation or issue that would push the project outside of the morning maintenance window will trigger a reschedule of the migration to a later date.